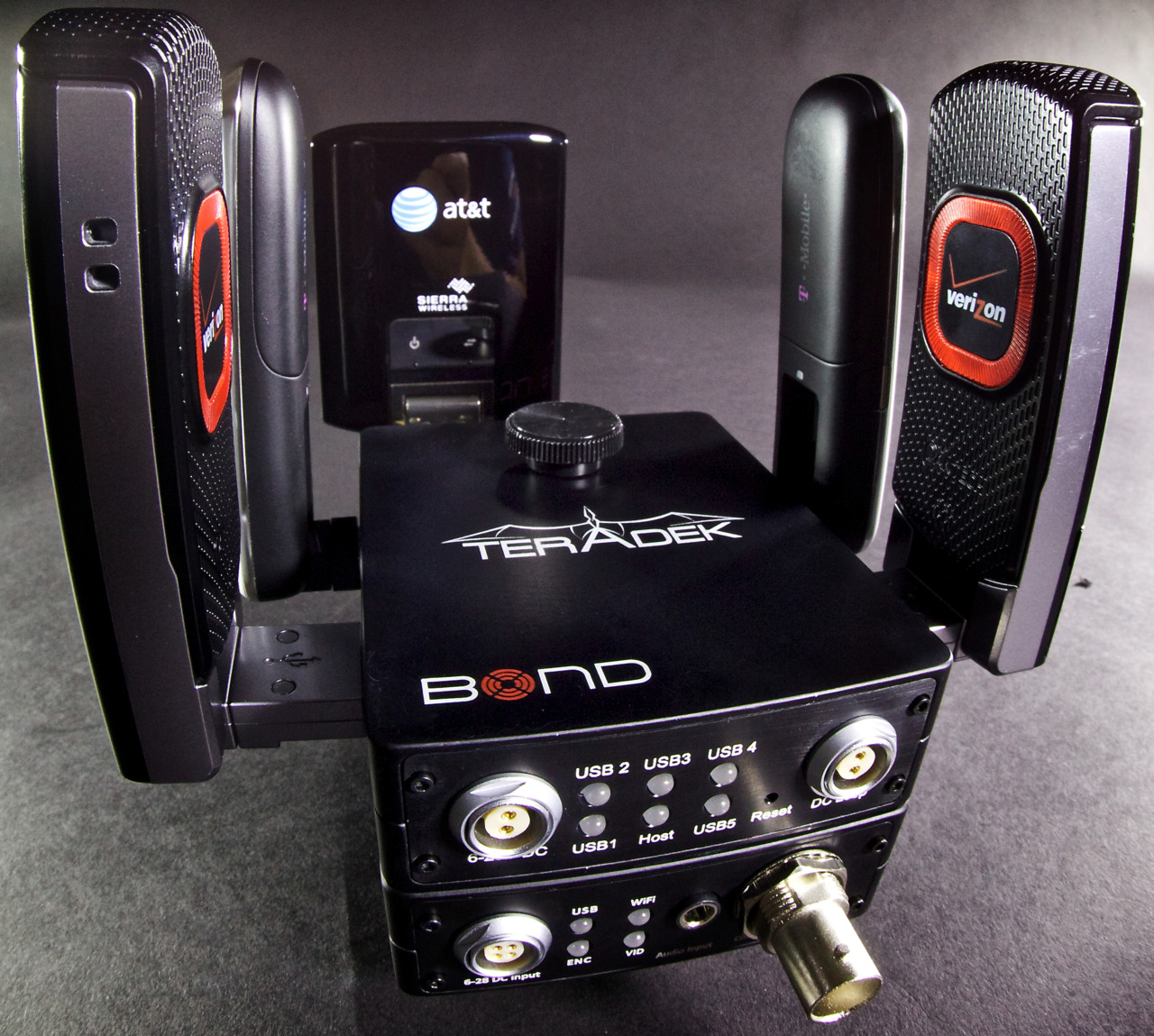 Teradek Bond: Review – Streaming Media Magazine.
I got here from @TeradekMike's Twitter feed.
Teradek has had pretty good success with their Cube, an h.264 real time encoder/streamer that sends its signal over WiFi to iPads, the net or almost any device that can receive a stream.  Now Teradek has launched "Bond", which is a play on the words "cellular bonding".  Essentially, these devices take any data (in this case a compressed video stream), break it up into packets, and then send it out over multiple cellular links to be re-assembled at a head end somewhere.  By joining the Cube and Bond together, you can broadcast High Definition video from almost anywhere using multiplexed 3G cellular data services.  A fair bit of the live video you saw from Egypt's Tahrir Square was broadcast from these type of devices.  No more satellite trucks…….
In a related note, Telus in Canada announced today that it is rolling out 4G LTE in 7 initial cities and adding 7 more soon after.